Welcome to Thorne Snooker Club
Announcements
Snooker: Non-members are welcome but please bring some ID so a member of staff can sign you in
Thorne Snooker Club is located just off M18 junction 6, only 3 minutes walk from Thorne North Station. There are 10 full size snooker tables, two pool tables and we are fully licenced for the sale of alcohol. Situated in a detached single floor building there is easy access for wheel chairs and ample and free parking in the vicinity.
Match tables
The two match tables have steel backed cushions and are covered in Hainsworth match cloth (30oz). They are 60p per hour more to play on and available to Gold Card members only.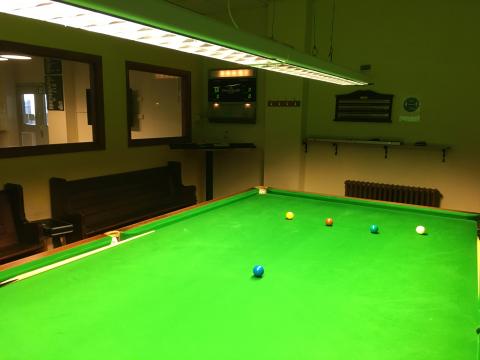 Poker: Thursday evenings 7pm -midnight.
£22 buy-in with unlimited x £20 rebuys up to the break and 1 x £20 top-up at the break (max 16 participants)
Please note that entry into the poker tournaments is restricted to people we know, so either you know someone who can vouch for you, or you visit us so we can get to know you.
Tournaments are always controlled by a tounament director.